TMA Legislative News Hotline
Thursday, April 14, 2011
---
BUDGET WATCH
The Senate Finance subcommittees are still hammering out their budget recommendations for the upper chamber. The Senate Finance Subcommittee on Higher Education met on Tuesday and approved these medical education recommendations.
Liquidate a $430 million endowment created with part of the state's tobacco lawsuit settlement and disperse the money to health-related schools that already benefit from the trust fund. Every two years, the institutions receive approximately $45 million from the endowment. The proposal would allow the institutions to either spend the money or create their own endowments. The reason for the funding is to help the schools continue to meet the patient demand in their communities. If approved by the full Senate, the plan would require separate legislation to take effect. According to a committee document, the fund is estimated to be divided in this way in 2012-13 if the action becomes final:

The University of Texas (UT) Southwestern Medical Center at Dallas, $60 million;

UT Medical Branch at Galveston, $47 million;

UT Health Science Center at Houston, $47 million;

UT Health Science Center at San Antonio, $43 million;

M.D. Anderson Cancer Center, $49 million;

UT Health Science Center at Tyler, $31 million;

Texas A&M Health Science Center, $33 million;

University of North Texas Health Science Center at Fort Worth, $32 million;

Texas Tech University Health Sciences Center, $38 million; and

Baylor College of Medicine, $49 million;
Increase the Family Medicine Residency Program by $1.37 million;

Eliminate funding ($2.75 million) for the primary care residency program; and

Increase graduate medical education (GME) program funding by $142,500, which brings the total funding up to 2010-11 levels of $570,000. This program provides GME formula funding to independent programs that are not eligible for state GME funding, which is reserved by law solely for medical school-related GME.
How does the final House budget (House Bill 1) affect your county?
If you want to find out how the proposed Medicaid cuts in the final House version of the budget could affect your county,
check out this chart
.
Sen. John Carona
R-Dallas
BILL UPDATE
Chiropractor legislation:
Yesterday, TMA and Sen. John Carona (R-Dallas) came to an agreement on a committee substitute for Senate Bill 1001. Senator Carona agreed to remove much of the language expanding scope of practice for chiropractors and other health care practitioners. The bill now consists of the following provisions that TMA supports: fair payment and nondiscrimination in payment to chiropractors for services they provide, and allowing chiropractors and physicians to establish business relationships as long as the physician affirmatively reports and updates these relationships with the Texas Medical Board.
Health insurance reform:
Monday in the House Insurance Committee, TMA supported these two bills, both of which were left pending in committee:
HB 758 by Rep. Craig Eiland (D-Galveston), which would allow coverage for medical services due to ingestion of narcotics or intoxicants. It is known nationally as the Uniform Policy Provision Law and is supported by the National Association of Insurance Commissioners.

HB 1534 by Representative Eiland, which would regulate certain health care provider network contract arrangements. More commonly referred to as the "silent PPO legislation," this is the third session it has been filed. TMA, the Texas Hospital Association, the Texas Association of Health Plans, and the American Association of Preferred Provider Organizations have met over the past couple of months and reached a compromise on language for the substitute.
TMA-supported bills are moving.
Here are just a few on the list:
SB 229 by Sen. Jane Nelson (R-Flower Mound), which would help guarantee that all newborns in Texas get a hearing screening, was passed by the Senate. The bill now goes to the House chamber.

SB 226 by Senator Nelson is set on the Local and Consent Calendar. The measure would enhance data gathered through the Fitnessgram. It's a program required under current law for children in grades 3 through 12 that measures a child's aerobic capacity, muscular strength, muscular endurance, flexibility, and body composition.

SB 622 by Senator Nelson was approved by the Senate and now moves to the House chamber. The measure would protect a patient's health information and personal information.

SB 1177 by Senator Nelson was approved by the Senate Health and Human Services Committee. It requires health care facilities such as hospitals to develop and implement vaccination policies to protect patients from vaccine-preventable diseases. The policy would require health care workers to get vaccinations recommended by the Centers for Disease Control and Prevention's Advisory Committee on Immunization Practices.

HB 2636 by Rep. Lois Kolkhorst (R-Brenham) was approved by the House Public Health Committee yesterday and moves to the full House for debate. It directs the Texas Health and Human Services Commission to establish a commission to study neonatal intensive care units.

SB 1545 by Sen. Dan Patrick (R-Houston) is on the Senate Local and Consent Calendar. The measure would provide immunity to physicians when they perform a student athlete physical examination or medical screening.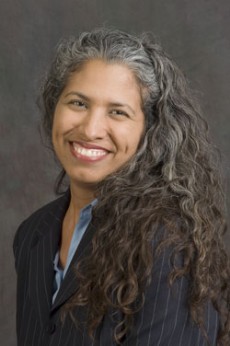 Monique Cortez, MD
PHYSICIAN OF THE DAY
The physician of the day at the capitol is Monique Cortez, MD, of Austin. Dr. Cortez has practiced family medicine for 10 years. She graduated from UT Health Science Center at Houston in 1999. Dr. Cortez is a member of TMA and the Travis County Medical Society.
WHAT YOU CAN DO
Needed in Austin: patient advocates.
Join hundreds of your colleagues and make a difference in legislation affecting you and your patients. Sign up now to attend First Tuesdays at the Capitol on May 1.
Register today
.
Get your daily dose of TMA's legislative news via
RSS feed
. To subscribe, see the
RSS Feeds page
of the TMA website. Once there, you can download an RSS reader, such as Feedreader, Sharpreader, Sage, or NetNewsWire Lite. You also can subscribe to the RSS feeds for TMA news releases;
Texas Medicine
magazine;
TMA
Practice E-Tips
; and
Blogged Arteries
, the feed for our
Action
newsletter.
WHAT WE'RE READING
Doctors, Chiropractors Square Off Over Bill
(
Texas Tribune
)

State cuts to mental health funding could burden police, jails
(
Austin American-Statesman
)

What 'Big Medicine' Means for Doctors and Patients
(
New York Times
)

Senate Panel OKs Expanding Managed Care to Valley
(
Texas Tribune
)

Texas chiropractors seek expanded scope of practice
(
Fort Worth Star-Telegram
)